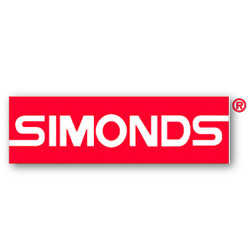 Production Grinding Machine Operators
Sorry, this job has expired.
Louisville, KY
Simonds Saw LLC is seeking qualified candidates for their bandsaw welding and distribution center located off National Turnpike in Louisville, KY.

We are seeking the following full-time candidates:
Production Grinding Machine Operators
Previous experience is required.
1st & 2nd shifts available

To be considered for an interview, you must apply via e-mail with your resume attached. You will not be considered unless you upload a resume. Click "Apply now" to get started.

These are full-time permanent positions with benefits, including free dental and vision insurance, paid holiday and vacations, 401(k) and monthly gain share bonus potential.

• Previous industrial/manufacturing experience operating close tolerance production machining/grinding equipment.

• Must pass background check and pre-employment physical and drug screen.
• Perform quality inspections, using calipers, micrometers, and optical comparators.
• Must be able to read blueprints, follow process control and set up charts, perform machine setups and routine maintenance,
• Perform quality inspections.
Must be able to work well in a team environment, working closely with other employees.

No phone calls please.

Simonds SAW LLC is an Equal Opportunity Employer.

10424